Facility Orientation Tour
Facility Orientation TOUR Time Schedule with Appointment
Monday to Friday 9:30 AM to 11:30 AM, 3:30 PM to 5:30 PM | Saturday & Sunday 1:00 PM to 3:00 PM
Meet the A to Z ChildCare Team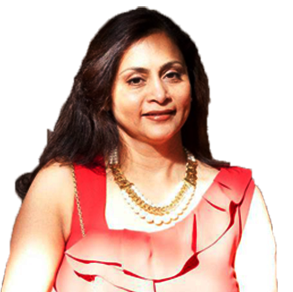 Beena
25+ Years of Childcare
Director of Operations
Worked at Vancouver City hall Childcare 6 years: opened A to Z in 2006
Holds an Early Childhood Educator & Infant & Toddler certification
Bachelor of Arts & Bachelor of Education Degree
Co-ordinates with parents & staff for day-to-day activities
Management of staff, recruiting, staff development, training, etc.
Loves being with kids to bringing smiles on kids' faces.
Modern Childcare approach to create child's natural desire to explore, play & learn by experimenting with others
Yatin
25+ Years of Business
President & Director
Licensed Real Estate Professional
Bachelor of commerce
Licences of mortgage consultant & insurance
Guidance & decision-making
Property management, acquisition, rezoning centres
Banking, website & advertisement
Payroll, accounting & finance
Learning through Play
Our philosophy is learning through play as we offer a stimulating environment for children. Our philosophy is learning through play as we offer a stimulating environment for children.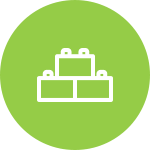 Fleetwood Infant & Toddler
(3 Months to 36 Months)
We believe in creating a safe, consistent and welcoming environment
Fleetwood School-Age
(30 Months to 12 Years)
Our school follows the guidelines of the local school district

Fleetwood Multi Age
(2 Years to 5 Years)
With a balance of self-directed play and thoughtful teacher
Guildford Infant & Toddler
(3 Months to 36 Months)
This program is available for all children enrolled in elementary
Art & Craft
Fun craft projects for kids.
Paint, paper, glue, scissors and more

Outdoor Play Time
Creating opportunities
To explore nature and use creativity and imagination in play
Staff Criteria:
Early Childhood Educators
Current First Aid Ticket
Physician's Declaration of Suitability
Criminal Record Check
3 Personal Reference Checks
2 Letters of Recommendation
Up-to-date Medical History
Continuing Education
In Our Care
Age-appropriate activities – art expression, tactile experiences, sing-a-longs, finger plays, physical activities & more
Value each child as a unique individual with his/her background & personality
Encourage & support kids in developing positive relationships
Aim is to cultivate the child's self-esteem as well as respect for others
Encourage independence & recognize child's need for comfort & care
Importance of play in learning & offer planned & spontaneous activities
Encourage parents to play an active role in their child's learning experience
Management & staff offer a warm, friendly & supportive environment
Our System
A to Z system of childcare designed in 2007
Embodies right balance between guidance & freedom for the child
Planned & structured environment in which a child grows & learns in a natural way
Philosophy
Kids need to be nurtured in an atmosphere of love & affection that facilitates harmonious development of young minds
Make them learn with joy through play & provide recreational activities to channel exuberant energy to kindle their thought process
To bring out their inherent qualities & to broaden their intellectual horizons, need an innovative methodology, good habits, social manners & etiquettes can be inculcated only by proper training
Kids inquisitive mind can be developed through creative activities & prepare them to face the challenges of tomorrow
Features
Easy excess to school, park & multifamily complex & highways
Hygienic, warm & clean indoor & outdoor ambience
Centres in house: give homely feeling: front yard, back yard & kitchen
Child's daily routine info sheet for parents (if required)
Emphasis on creative arts like, Music, Dance, Art & Craft etc
A place to develop skills, concepts, positive attitudes & values
Participation – Learning by experiencing – it's easy for a child to learn
Liability & property insurance coverage
Fenced & professionally landscaped with sprinkler system
Subsidy documentation at no charge on continue basis
Team
Caregivers are dedicated & professional
Special qualities – patience & understanding
Dynamic, relaxed & enthusiastic create a friendly atmosphere
Encourage development, security, warmth, emphasizing self-discipline
Chosen having aptitude & experience to teach young kids
Love childcare, love kids & love A to Z
Create challenging, interesting & excitement filled atmosphere
Continuous orientation, education & training
Starting in December, parents in British Columbia will save as much as an additional $550 per month for each child they have in participating licensed child care centres. "Child care is one of the biggest bills many families face each month," said Katrina Chen, B.C.'s...
read more